Upholstery fabrics & home accessories
Upholstery fabrics
On upholstery fabrics are heavily used in use and must withstand high loads. Nevertheless, also poster materials must offer a great look and above all a pleasant feel. But even the most expensive and highest-quality upholstery fabrics do not withstand heavy wear in the long run without being damaged. The fabric consumes itself over time and becomes dirty. After reupholstering with upholstery fabrics in high quality, you can continue to use your upholstered furniture for many years to come. Suitable upholstery fabrics can be found in a wide selection and numerous designs for every taste in our sales rooms at attractive conditions. The upholstery fabrics we offer and are characterized by their first-class quality. They are durable and designed for use on upholstered furniture. Suppliers include Nobel brands & Rhode, Jab, Channée, Nobilis, Casadeco and Harlequin. Even though we do not cushion ourselves with very few exceptions, we work together with upholsterers, who like to process the fabrics we buy for you. Recently, we have also been producing outdoor upholstery fabrics in addition to the outdoor textiles for balcony coverings. These substances are characterized by their high light fastness, high water resistance and their mold insensitivity.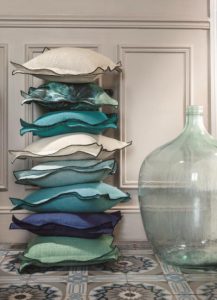 home accessories
Sometimes it's the little things like home accessories that make the icing on the cake. Here you will find a large selection of small things that make life just nicer. We promise you: After a pleasantly warm shower, we wind up with your fluffy towels! Pamper yourself afterwards with a good book and a glass of red wine before snuggling into your favorite bedding.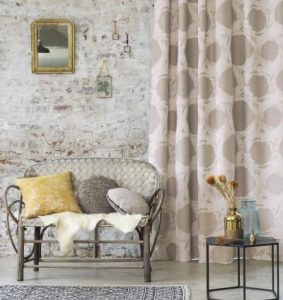 Mood conjure up with accessories
Create magic with accessories Small accessories, such as Cushion covers and table runners or lovingly selected decorative items; give a room a new face very quickly. The beauty of it is that even with relatively little effort you can achieve a great effect. Your home is your own kingdom. Design it according to your personal wishes. The perfect combination of noble materials and sublime patterns inspires the imagination and takes those who let themselves be inspired into a completely different world.