Curtain
Our curtain section offers you a large selection of the most important materials needed for the manufacture and installation of curtains, Roman blinds, panel curtains, etc. indoors.We also offer outdoor textiles. These include balcony covers as well as other fabrics for outdoor use, which are ideal for chair cushions and outdoor seating cushions, for example. These fabrics are convincing due to their high light fastness, their insensitivity to water and their resistance to mildew. We are supplied by the most important fabric manufacturers and suppliers and offer a good overview of the "normal" curtain up to the exclusive window decoration. We show you what is possible as a window decoration. Of course we advise you not only in our business premises, but also on request at your home.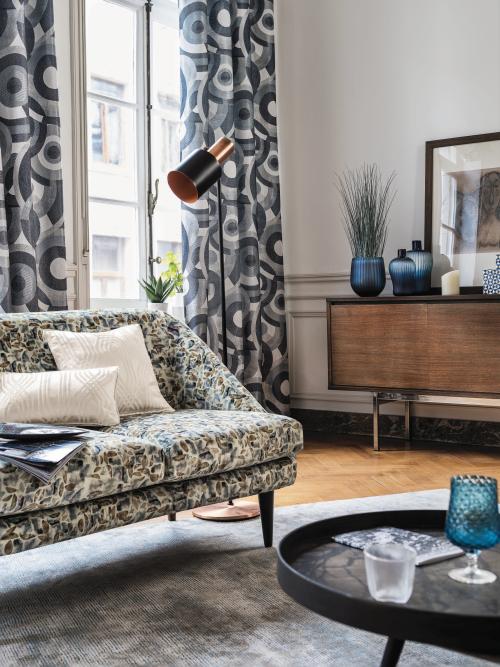 Roman blind
Similar to the panel curtain, the blind or the vertical slat, the Roman blind has also increasingly acquired market share in window decoration in private living spaces in recent years. As you can see in the pictures, today one makes very individual Roman blinds.
Sheets, valances – decorated, different colors or simply plain – with or without cross bars, lined or unlined, as sole window decoration or with side scarves as framing show the individuality of the today's roman blinds.
A big part of the market profit of Roman blinds is certainly due to the fact that the Roman blind systems are much easier to handle these days.
The operation is usually done by a comfortable chain hoist, the drawstrings remain in many systems when washing the Roman shade and do not have to be troublesome again From almost all fabrics of our fabric suppliers, we manufacture your individual Roman blinds. Supplement, advice and installation at home on request, of course. Contact us!
our tip
Please note that there is enough space above the window or door to accommodate the gathered fabric package and to ensure that the window functions properly.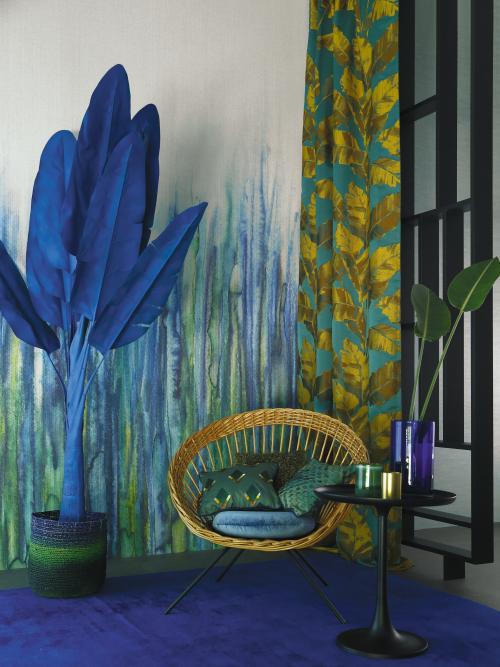 curtains
For some years, panel curtains have been used not only in the contract business, but also increasingly in the private sector. Not only factory stiffened materials, but also normal materials, which are otherwise used in the store or curtain area, can be used here. Interesting in this context is that often the panel curtain is combined with other forms of window decoration. The pictures below show that especially the combination with side scarves loosens up the somewhat austere, functional look of the panel curtains and creates a nice, modern, timeless atmosphere.
Before you buy panel curtains …
Please check beforehand if there is enough space left / right next to the window or door so that the panels do not make it impossible to open the windows / doors or if you want to have a clear view outside.
Cushion covers.
To round off our assortment, we also offer cushion covers, which we either make on request or have in stock in our assortment. These are predominantly made of silk or high-quality polyester fibers and, to a large extent, handpainted.
Wool blankets and scarves
In our assortment you can also find a large selection of high-quality wool blankets, knee plaids and scarves. The materials used here are the finest wool, mohair, cashmere and silk.
rail mounting
The attachment of a curtain is usually by means of rail, rod, cable or disc rods. All types of fastening are available to our customers.
Decorating with a curtain rail is one of the best known forms of decoration. The curtain rail can be fixed directly to the ceiling or at angles to the wall. Curtain rails are offered in single or multiple directions. They are available with and without apertures. The panels are available in white or in wood tones as well as in different heights.
Assembly of curtain rods
The rod assembly can be done with rings but also without (with an integrated rail run). This is a very decorative suspension, especially with a not too wide window, the right and left next to it, as well as above (lintel) still has space.
There is a large assortment of different bars in terms of material, diameter and side finishes available. They are available from their diversity for almost every style of furnishing. You can z. B. in chrome order with a simple tail or in brass with elaborately curved style finishes. They are found in bicolour, set with gemstones (Swarovski elements), and even illuminated as LED trimmings.
Should you require further advice, we look forward to hearing from you.
We are happy to advise you on the type of fastening, the number and distance of the rails, the color of the shade, the aperture height, etc.