CV coverings & linoleum
Always trendy: CV coverings are the all-rounders of floor design. Sometimes you show yourself as a double of nature, in a stunningly natural-looking wood look – in soft natural colors, the real country house style in every ambience conjure. Then again they give themselves up-to-date: Metallic shine ensures a top-modern living ambience. But it's not just their versatility that makes resilient floor coverings so popular: they are extremely hard-wearing, very hygienic and extremely easy-care.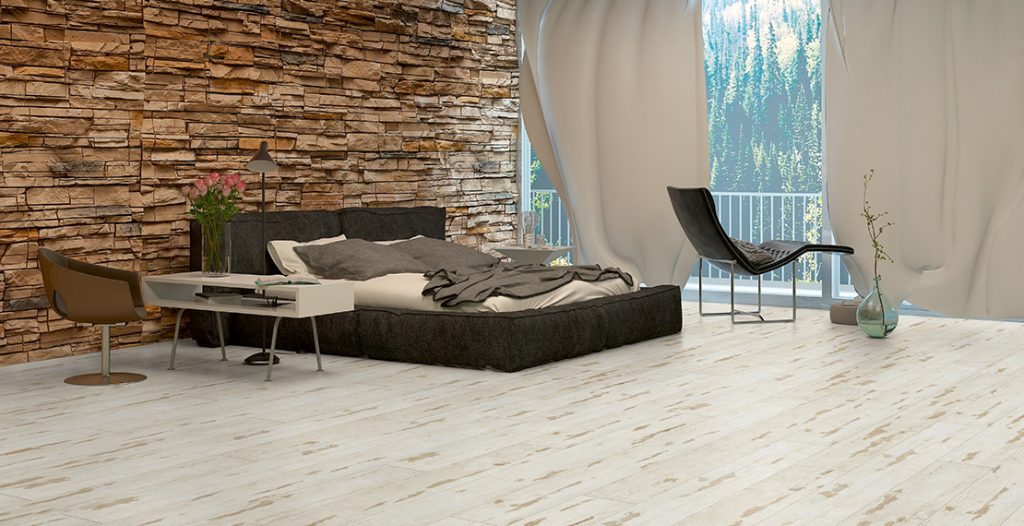 PVC floor coverings, also known as vinyl flooring, are among the oldest industrially produced coverings. They are available in different designs as well as in numerous colors and patterns. PVC floor is laid as a sheet or in tile form, on the back of carrier material is glued, for example, jute, polyester fleece or foam. In order to make the surface resistant, the coating often receives a polyurethane coating. Its elastic properties are obtained by so-called plasticizers. Exactly because of this, PVC flooring has often come under criticism in recent years, as various plasticisers, in particular phthalates, are considered to be of health concern. We therefore recommend phthalate-free PVC coverings or dodging on one of the other resilient coverings for the floor.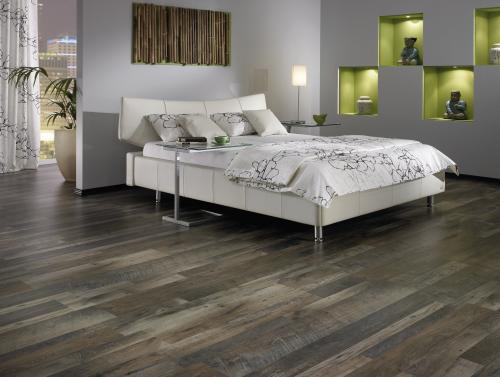 Linoleum is an environmentally friendly, versatile and yet industrially manufactured flooring. Linoleum is very resistant and is often used in public buildings such as hospitals, schools and kindergartens. Linoleum is made from renewable raw materials such as linseed oil, natural resins, limestone powder and wood flour.
The linoleum floor is available in a wide variety of looks and shades. In the meantime even as a design plank and to the flooring to the click. This way, living spaces can be individually designed. Linoleum is lightfast, stain resistant and antistatic.
Linoleum flooring is antibacterial and easy to care for due to the linseed oil contained in it. Linoleum consists exclusively of natural raw materials, more than 80% of which are among the renewable raw materials. Therefore, and also because of its positive properties, linoleum is becoming increasingly popular.
The material is extremely hard-wearing, flame retardant, resistant to cigarettes, oils and fats, antibacterial and antistatic. The material is available in a variety of qualities and abrasion resistance, blending pigments for different designs and colors.
The combination of different colors and patterns when laying creates a wide range of design options. Rubber flooring, also known as elastomer or rubber flooring, usually consists of synthetic rubber, and in rare cases also of natural rubber. The rubber flooring is traded as sheet goods, tiles and plates, and molded parts are possible. The surfaces vary as well as the patterns and colors, on the bottom of these coverings are usually coated with foam.
The rubber coverings are very durable and therefore for stressed areas such as bathrooms,
hall tips from flooring specialist: When choosing the cleaning and care products for linoleum is basically to ensure that only those with a maximum pH of 10 are used because Too strong alkaline aggressive agents can attack the natural base of the linoleum and destroy the coating. Therefore do not use a soft soap.